Mailpile (apt package) is running on a Debian server. Yesterday, I stopped the server, restored an old snapshot, and finally changed my mind so I went back to the volume that was being used before stopping the server. Therefore, I'm mentioning the snapshot just out of completeness, but it is not in use and my server should be running just like it was before I stopped it.
However, Mailpile now fails to load my data. It is correclty served on my subdomain (I configured it through nginx), everything like usual in that regard, and I can log in and see my three e-mail accounts, but there is absolutely no content except from two conversations: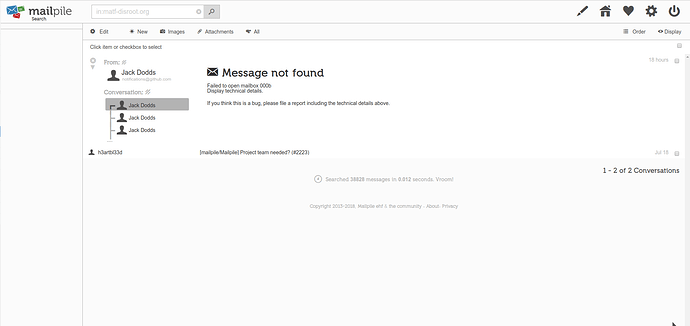 There is not even any sidebar, probably because something fails with loading the database associated to my e-mail accounts I guess?
The accounts are there:

In the Network page: no activity. In the Events logs: Mailpile seems to be doing stuff.
Finally, this is what it looks like when running mailpile on the server (I usually run it with a service and have it served to a sub-domain, but I tried the normal way here):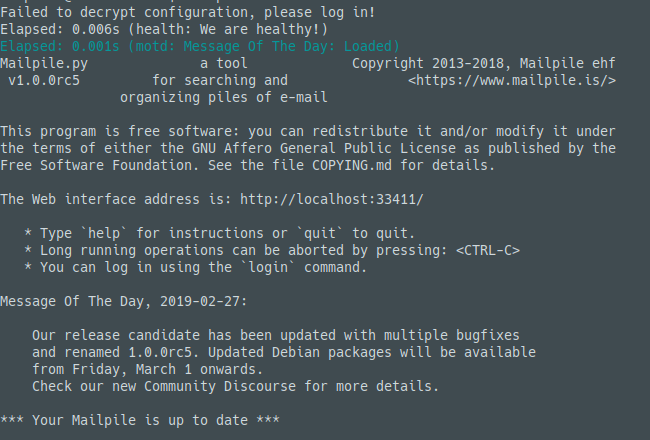 Nothing abnormal I think.
If I type login, I get this but it seems normal too I beleie: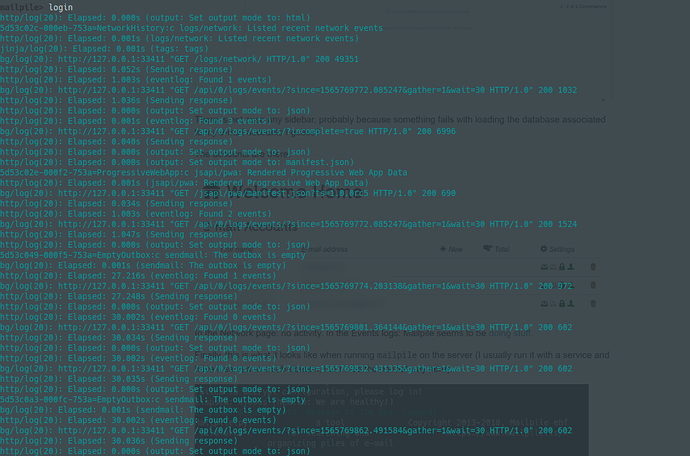 Any ideas? Could it be a permissions issue, and if so how would it have changed? /opt/mailpile is owned by mailpile:mailpile.